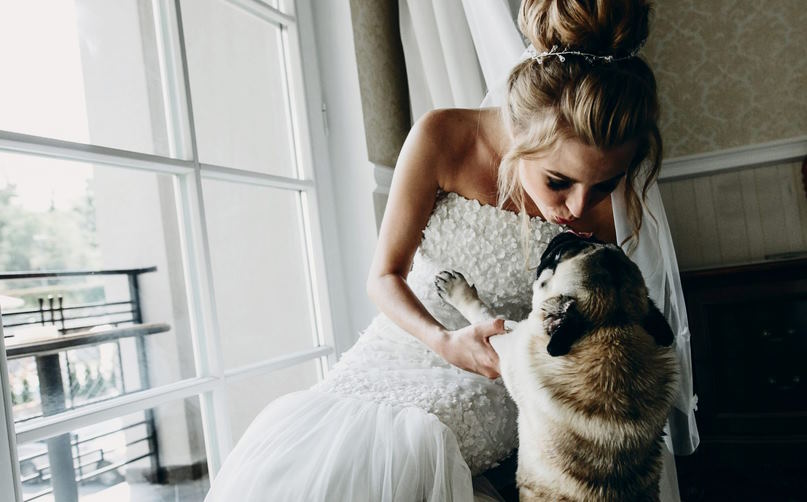 How to Include Your Pets in Your Wedding: Ideas and Inspiration
Pets are often considered part of the family, and many pet owners cannot imagine their special day without their furry friend by their side. Including pets in weddings has become increasingly popular in recent years, with couples finding creative ways to incorporate their pets into their big day. Whether it's having them as ring bearers or simply including them in the wedding photos, there are numerous ways to make your pets a part of your wedding celebration. So, if you're a pet owner planning your wedding, read on for some great ideas on how to make your furry friend a part of your special day.
Pre-wedding preparations
Before including your pets in your wedding, it's important to take some pre-wedding preparations to ensure everything runs smoothly. Firstly, it's essential to check with your wedding venue for their pet policy. Some venues may not allow pets or may have specific rules regarding pets on the property. Make sure you know the venue's rules and regulations in advance to avoid any last-minute surprises.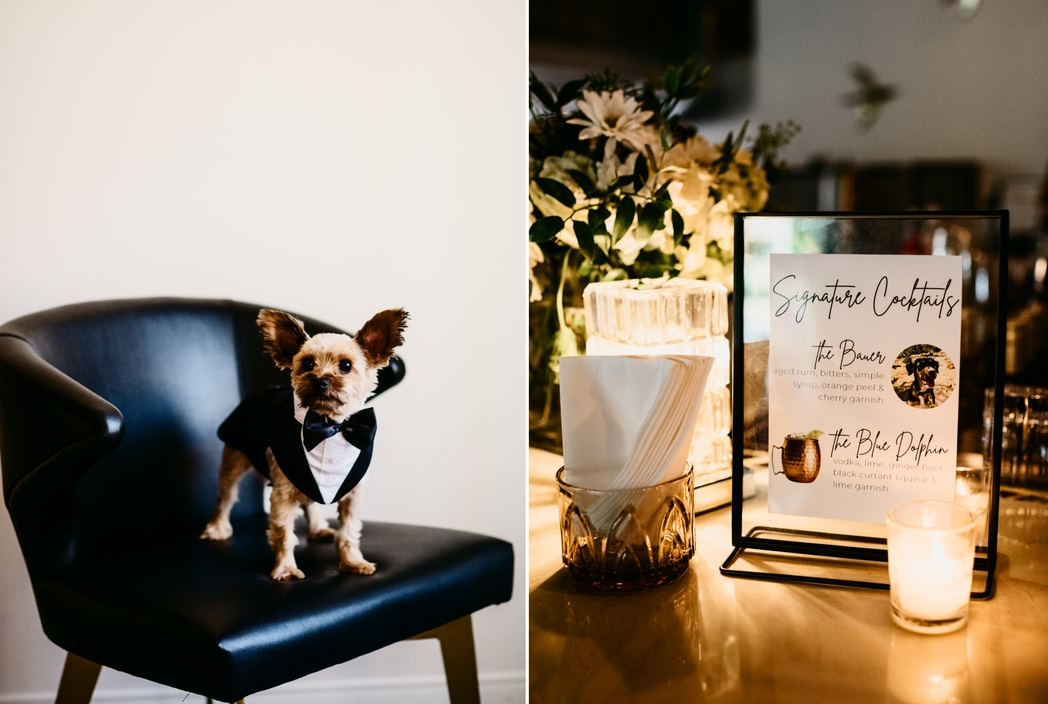 Secondly, consider hiring a professional pet sitter or handler for the day of the wedding. Having someone dedicated to taking care of your pets can relieve a lot of stress and allow you to enjoy your day without worrying about your pet's well-being. They can also handle any unexpected situations that may arise, such as if your pet becomes anxious or needs a break.
Thirdly, plan pet-friendly transportation to and from the wedding venue. This could include arranging a pet-friendly taxi or ensuring your own vehicle is equipped to transport your pet safely. Make sure your pet is secure and comfortable during the journey, and consider providing food, water, and other necessities for the trip.
Lastly, it's important to get your pets used to wedding attire before the big day. If you plan on dressing up your pet, such as with a bow tie or floral collar, make sure they are comfortable wearing it. Gradually introduce them to the attire in the weeks leading up to the wedding, so they can get used to it and avoid any potential stress on the day.
Ideas for including pets in weddings
Including your pets in your wedding can add a unique and memorable touch to your special day. Here are some ideas for how to incorporate your furry friend into your wedding celebration:
One popular way to include pets in weddings is to have them serve as ring bearers or flower petal throwers. This is a cute and charming way to involve your pet in the ceremony and add a touch of whimsy to your wedding.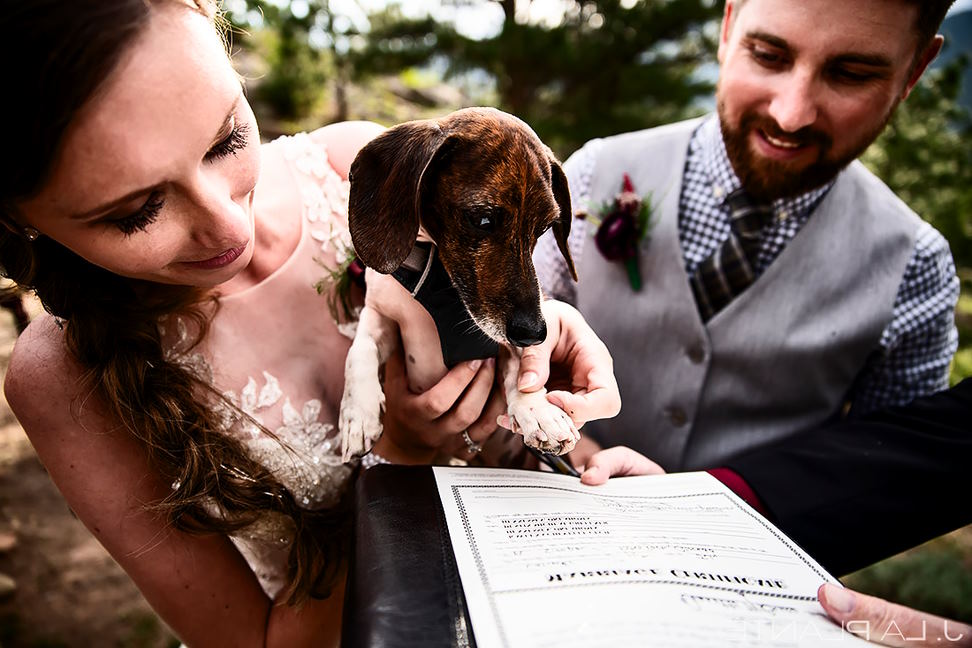 Another idea is to have your pet walk down the aisle with the bride or groom. This can be a beautiful and heartwarming moment, especially if your pet is well-behaved and comfortable in crowds.
Pets can also participate in the ceremony itself. For example, if you have a dog, you could have them stand with you during the vows or have them give you a paw of approval during the exchange of rings.
Don't forget about photo opportunities with your pets! Including your furry friend in your wedding photos can make for some beautiful and memorable shots. You could take photos with your pet before the ceremony or during the reception, depending on your pet's temperament and the logistics of the day.
Finally, consider providing special treats and food for your pet during the wedding. This will not only keep your pet happy and content, but it will also ensure that they don't become a distraction during the ceremony or reception.