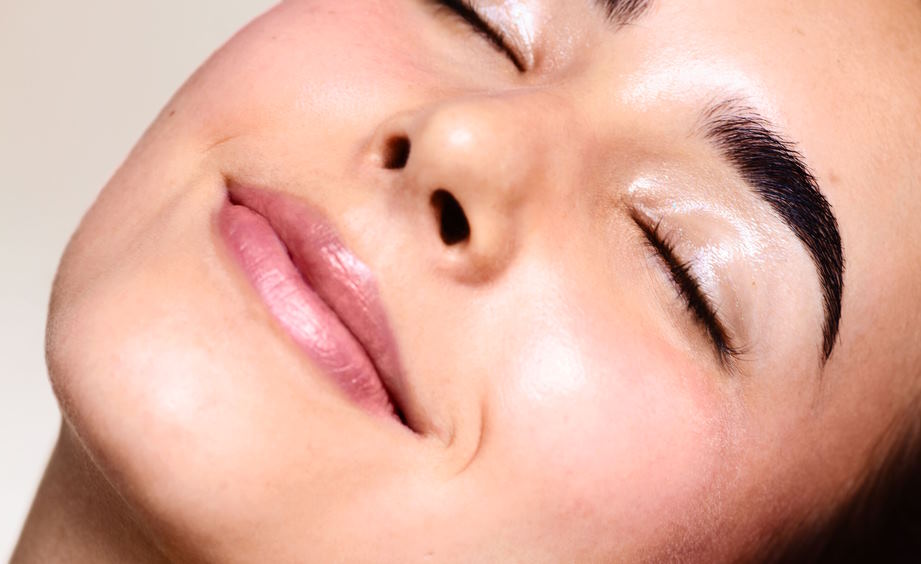 DIY Bridal Beauty: Budget-Friendly Tips for Gorgeous Wedding Day Glam
Every bride dreams of looking stunning on her wedding day, but the costs associated with bridal beauty can quickly add up. From expensive skincare products to professional hair and makeup services, the budget for wedding day glam can become overwhelming. However, fear not! DIY bridal beauty is a budget-friendly alternative that allows brides to achieve gorgeous looks without breaking the bank. We will explore a variety of DIY tips and tricks for brides-to-be, covering skincare, haircare, makeup, nail care, and beauty hacks, all designed to help you achieve your dream wedding day look without draining your budget. So, get ready to embrace your inner beauty guru and discover how you can create stunning bridal looks with DIY techniques and affordable alternatives.
DIY Haircare for Bridal Locks
As a bride-to-be, you want your hair to look luscious and stunning on your big day. Fortunately, with a little TLC and some DIY haircare, you can achieve healthy, gorgeous locks without breaking the bank. Here are some tips for maintaining healthy hair leading up to your wedding day.
Nourishing Hair Masks and Treatments: Treat your hair to some DIY pampering with nourishing hair masks and treatments. You can make a simple hair mask at home using natural ingredients like avocado, coconut oil, or yogurt. These masks can help moisturize and repair damaged hair, leaving it soft and shiny. Additionally, you can use DIY treatments like apple cider vinegar rinses or aloe vera gel to soothe the scalp and promote healthy hair growth.
Styling Ideas for Brides: You don't need a professional stylist to create beautiful wedding hairstyles. With some practice and creativity, you can achieve stunning looks on your own. Try experimenting with different updos, braids, curls, or waves using DIY styling tools like curling wands, straighteners, or bobby pins. You can find numerous tutorials online that provide step-by-step instructions for creating various bridal hairstyles.
Budget-Friendly Hair Care Products and Tools: Wedding preparations can quickly add up in terms of costs, but you can still achieve fabulous hair without splurging on expensive hair care products. Look for budget-friendly alternatives such as drugstore shampoos, conditioners, and styling products that are specifically formulated for your hair type. You can also save money by making your own DIY hair sprays or texturizing sprays using simple ingredients like water, sea salt, and essential oils. Additionally, consider borrowing or renting hair tools from friends or family members if you don't use them frequently.

Makeup on a Budget
As a bride, you want your makeup to be flawless and enhance your natural beauty on your wedding day. However, the cost of professional makeup services and high-end makeup products can quickly add up. But fear not! With some DIY makeup tips and budget-friendly options, you can achieve stunning bridal makeup without breaking the bank. Here are some ideas to help you create beautiful wedding day makeup on a budget.
DIY Makeup Tips: Creating a flawless base is essential for any makeup look, including bridal makeup. Start by prepping your skin with a moisturizer and primer, which can help your makeup go on smoothly and last longer. You can make your own DIY primer using ingredients like aloe vera gel or green tea. For defining features, try using natural makeup products like tinted moisturizer, concealer, and bronzer to create a fresh and natural look. Experiment with simple yet impactful techniques like highlighting and contouring to enhance your features without needing expensive products.
Budget-Friendly Makeup Products and Brands: There are plenty of affordable makeup products and brands that are perfect for brides on a budget. Look for drugstore makeup brands that offer quality products at a lower price point. Many drugstore brands have a wide range of options for foundation, concealer, blush, and eyeshadow that can deliver great results. You can also find affordable makeup brushes, sponges, and other tools that work just as well as high-end ones. Don't be afraid to shop around and compare prices to find the best deals.
Bridal Makeup Trial and Practice: Doing your own bridal makeup requires practice, so it's essential to do a trial run before the big day. Set aside some time to experiment with different makeup looks and practice applying your makeup to ensure you feel confident on your wedding day. Take photos of your trial makeup in different lighting conditions to see how it will look in photos. This will allow you to make any necessary adjustments and perfect your look.
DIY Techniques for Long-Lasting Makeup: On your wedding day, you'll want your makeup to last from the ceremony to the reception. To achieve long-lasting makeup, consider some DIY techniques. Use a makeup setting spray made from natural ingredients like rosewater or witch hazel to set your makeup and help it stay in place. You can also create a DIY lip stain using beetroot juice or hibiscus powder to ensure your lip color lasts throughout the day.

Bridal Beauty Hacks
As a busy bride planning for your big day, you want to look stunning without breaking the bank. Luckily, there are plenty of creative and budget-friendly beauty hacks that can help you achieve your bridal beauty goals. From using natural and affordable ingredients for skincare, haircare, and makeup to repurposing products for multiple uses, these tips will save you time and money while still looking fabulous on your wedding day.
Natural and Affordable Ingredients: You don't need to splurge on expensive beauty products when you can find effective alternatives in your kitchen or local grocery store. For skincare, try using natural ingredients like honey, yogurt, or coconut oil for DIY face masks, scrubs, and moisturizers. These ingredients are affordable, gentle on the skin, and can help you achieve a glowing complexion. For haircare, consider using DIY hair masks with ingredients like avocado, egg, or olive oil to nourish and hydrate your locks. These natural options can be just as effective as pricey salon treatments without the hefty price tag.
Repurposing Makeup or Beauty Products: Get creative and repurpose your makeup or beauty products for multiple uses. For example, use a shimmery eyeshadow as a highlighter or mix a liquid highlighter with your body lotion for an all-over glow. You can also transform a matte lipstick into a cream blush or use a clear lip balm as a brow tamer. Repurposing products can save you money and help you create versatile looks with the products you already have in your collection.
Time-Saving and Cost-Effective Tips: As a busy bride, time is precious. Look for time-saving and cost-effective beauty hacks that can streamline your beauty routine. For instance, consider using multi-purpose products like a tinted moisturizer with SPF that can serve as your foundation, moisturizer, and sun protection in one step. Opt for long-lasting makeup products that can withstand the day's events without needing constant touch-ups. You can also save time and money by investing in a good-quality, multi-purpose makeup brush or sponge that can be used for multiple steps in your makeup application.
Embrace Your Natural Beauty: One of the best beauty hacks for any bride is to embrace your natural beauty. Instead of covering up or altering your features with heavy makeup, focus on enhancing your natural features. Emphasize your best features with minimal makeup and let your natural beauty shine through. Play up your eyes with a coat of mascara, enhance your cheeks with a subtle blush, and highlight your lips with a natural lip color. Embracing your natural beauty not only saves you time and money but also helps you feel confident and radiant on your wedding day.